ABOUT Us
Innovative, Dedicated and Experienced, CLS provides linen and laundry services across regional Queensland like no other
Customers Spanning Regional Queensland
Multiple Large-Scale Distribution Centres for Local Service
300 Tonnes of Textiles Laundered Each Week
Linen, service… a fresh approach!
20 Vehicles on the Road Each Day
3 Highly Automated Laundry Facilities
Unrivalled Industry Experience
CLS provides linen and garment rental and laundry services.
Trading since 1990, Roberts Family members actively work each day offering unrivalled experience and personal attention to customers spanning regional Queensland
State-of-the-art facilities featuring innovative and automated systems and processes, CLS offers customers a quality, long-term and cost-effective service solution.
A Short Story Longer...
Without a single customer in 1990, Consolidated Linen Service or Hervey Bay Commercial Laundry as it was then known, was established to meet the growing needs of the local Hervey Bay area. Neville & Morena Roberts persisted during the early years to expand customer by customer, washing machine by washing machine at a time.
Oldest son Adam, and then Luke joined the family business. Conversation each Sunday night at family dinners rarely strayed from washing more, washing faster and washing smarter.
With continued growth, CLS began servicing nearby regions and investments in larger and more efficient equipment was made. By the Year 2000, CLS was the predominate laundry operator across the Wide Bay, washing around 40 tonnes of linen each week.
In 2003, a major plant upgrade included the installation of a new Continuous Batch Washer and Dryer system increasing capacity to 100 tonnes.
In 2004, a further expansion was undertaken by merging with a Sunshine Coast based laundry called Crystal Linen Service. The "CLS" moniker was alive and well.
The youngest and supposedly smartest brother Tom jumped on board, with his brothers often reminding Tom that his intelligence was questionable considering the many other career opportunities he'd forsaken. But the smell of soap suds was too much to resist.
A few years later, another large plant upgrade doubled the capacity of the Hervey Bay laundry with a 2nd CBW added along with high-speed ironers and other automated equipment. Up to 200 tonnes of linen was now being laundered each week.
Expansion northwards occurred with the acquisition of a laundry plant in Gladstone in 2013 and shortly thereafter, a largescale Distribution Centre in Mackay. The Gladstone laundry underwent an upgrade in 2017 to expand capacity, improve quality and offer greater supply redundancy.
In 2020, Laundry #3, being Barrier Reef Linen joined the ranks and CLS began servicing The Whitsundays. This near new plant was purpose-built for the local market and now washes up to 100 tonnes each week.
Late 2021, Chevron Laundry Rockhampton became CLS Laundry #4. This purchase further increased our Central Qld capacity and compliments the Gladstone plant today with a diversified customer profile.
This story will get even longer in the years ahead with our family and team committed to our industry and customers across the regional Queensland landscape.
CLS services an area spanning Caloundra to the Whitsundays and western regions with direct logistics to more than 500 customer sites.
Employing 200+ people, washing more than 300 tonnes a week (think 700,000 Towels) and with a fleet of more than 25 Trucks and Vans, CLS can offer cost-effective and quality linen & garment rental & laundry services across regional Queensland like no other.
And yes, The Roberts Family along with an experienced team behind-the-scenes are still on the frontline each and every day.
What's
different
A few defining factors in why we succeed
A FAMILY BUSINESS
A family, personalised approach backed by industry scale provides customers with unparalleled supply quality and security.
A BACKUP PLAN
Multiple laundry plants for laundering redundancy.
STRATEGY
Strategically located Distribution Centres for local service.
SCALABILITY
Industry economy of scale for competitive pricing.
EXPERIENCE
A team with unrivalled experience and focus.
NEVILLE & MORENA ROBERTS
Consolidated Linen Service Founders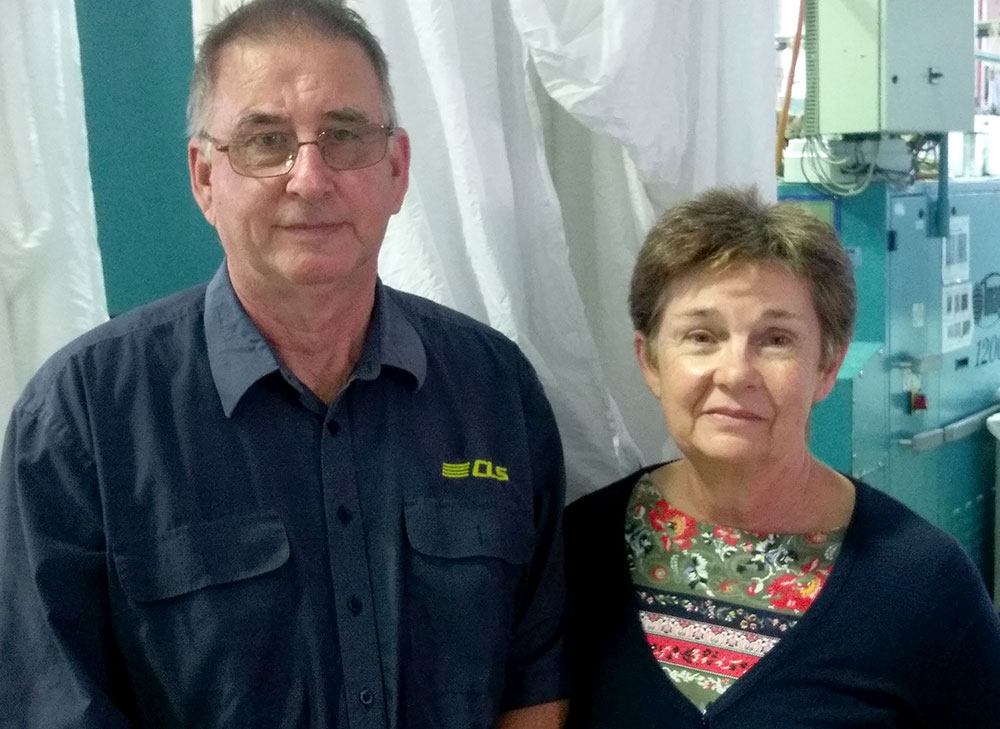 "Nifty" Nev and "Mum" have been the backbone of CLS from Day 1.  Today, Nev continues to work each day tinkering with every machine across the laundry floors and some of his inventions are now manufactured and sold across the industry.
After working tirelessly for the first 20 years since inception, Morena now performs an equally important task; babysitting the growing number of grandchildren within the Roberts clan.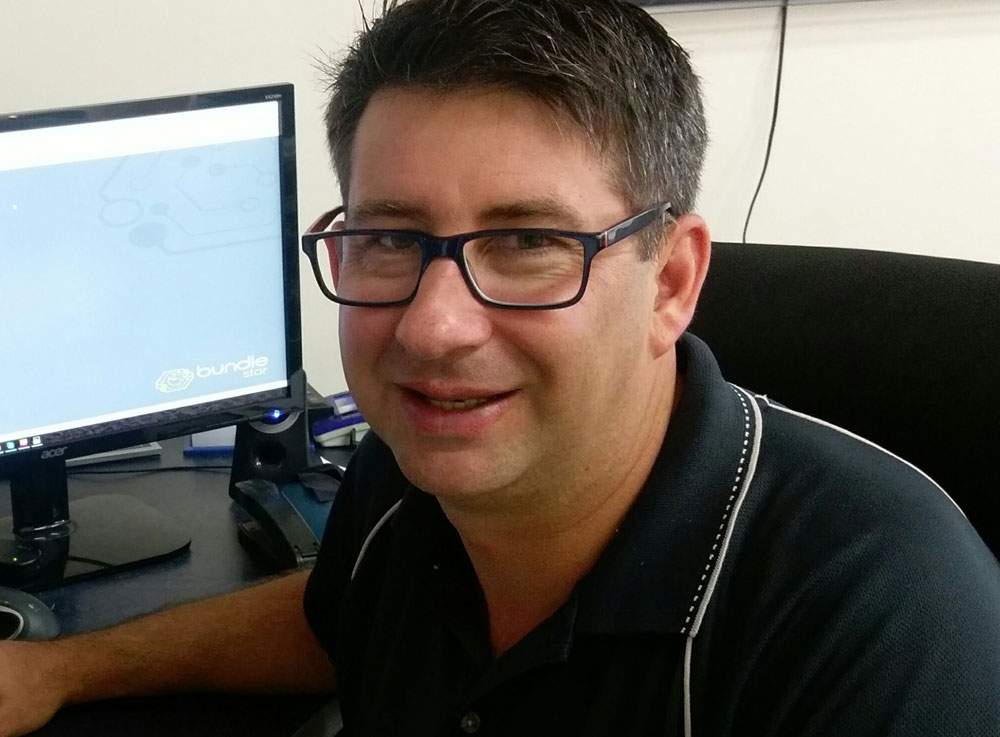 Adam Roberts
Managing Director
#1 Son. Was conned by founding father to defer University studies to lend a hand. The rest they say is history. On the road most weeks visiting customers, suppliers and anyone else who likes to discuss laundry. Number crunching is an unavoidable duty when trapped in the office.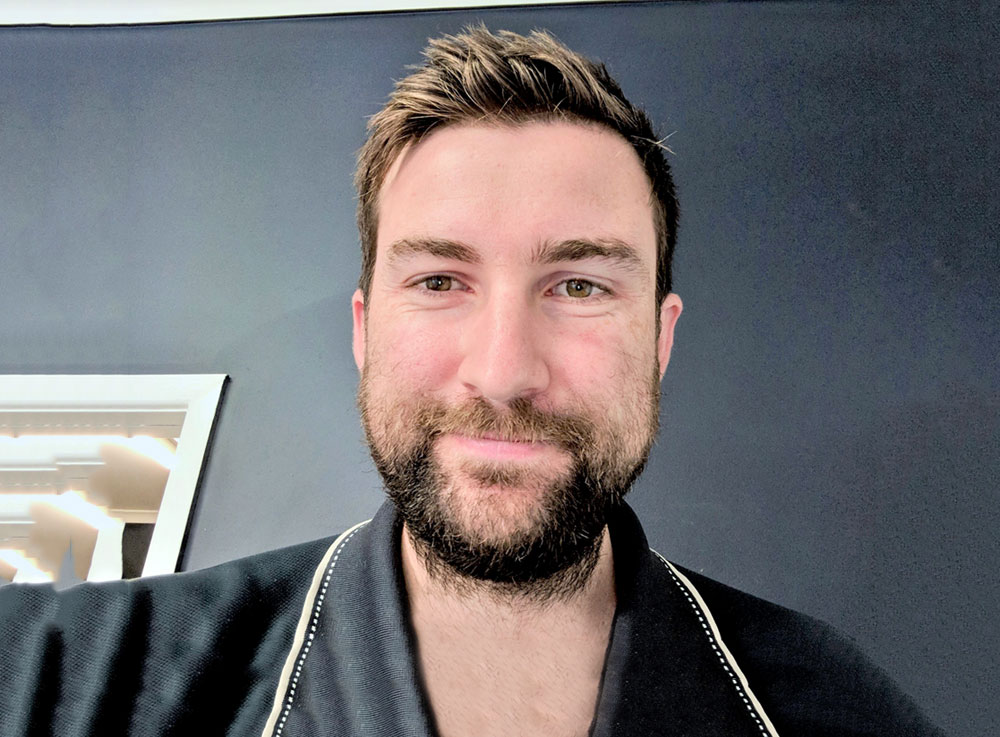 Tom Roberts
Central QLD Operations & Customer Service Manager
#3 Son & supposedly the new & improved latest model. Now ensconced in Gladstone, Tom manages all parts of CLS operations & customer service across Central Queensland. A big job, but after being on the laundry floor since he was born, Tom has a lifetime of experience to call on.
Tamarla Dehnert
Administration Manager
Long-time part of the furniture (and de-facto family member), Tamarla is part financial controller, part everything else that needs to be done. Every company needs a Tamarla.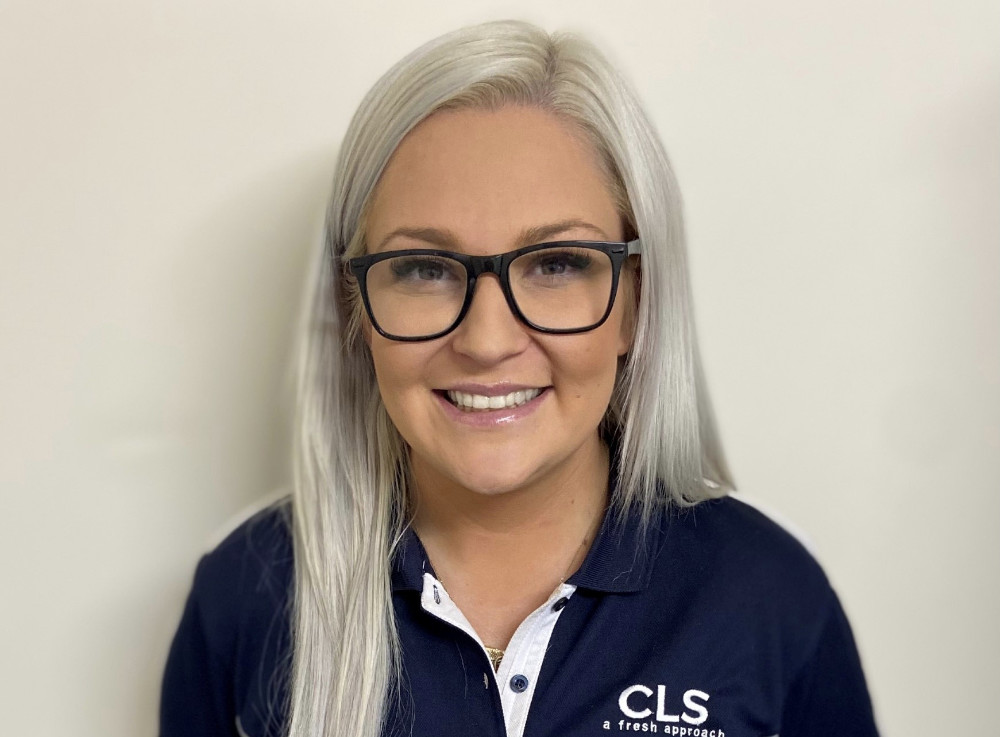 Amy Penrose
General Manager, Whitsundays
Putting her corporate background to great use, Amy has rolled up her sleeves to get dirty and then clean on the laundry floor.  With a growing team of 60 washing and delivering linen for some of Australia's most iconic hotels & resorts, Amy leads from the front and has the energy and determination to make whatever needs to happen, happen.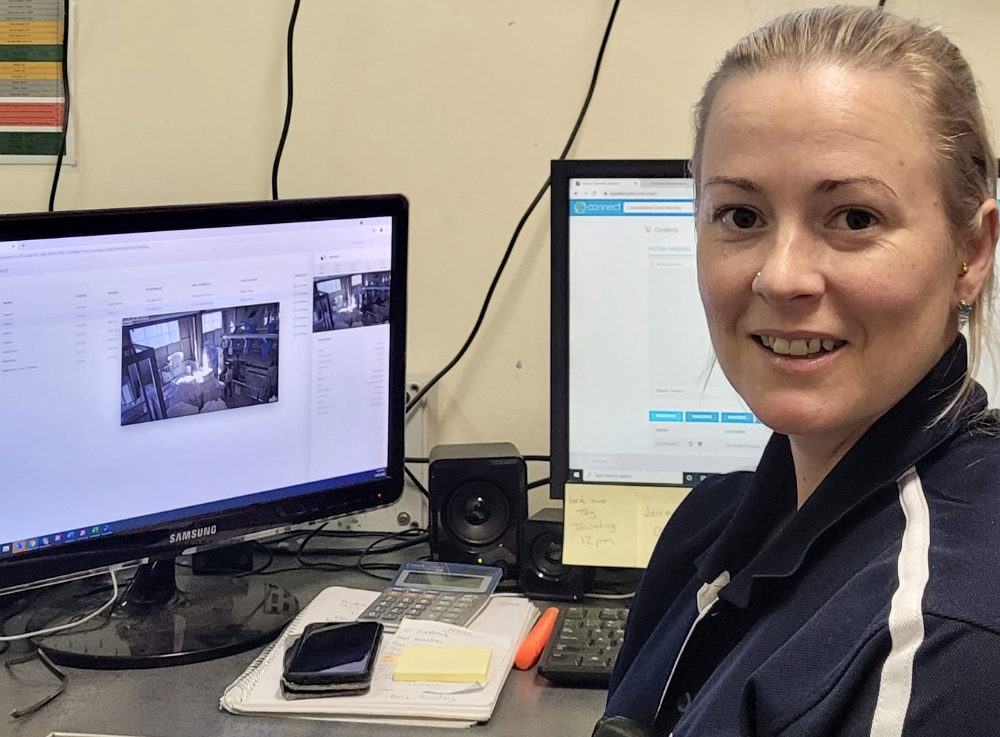 Mel Graham
Hervey Bay Laundry Operations Manager
Running one of the largest & most automated laundries in regional Australia is no easy feat.  Mel has spent almost a lifetime on the laundry floor and with the skills & commitment to continually improve operations, the CLS flagship laundry is in good hands.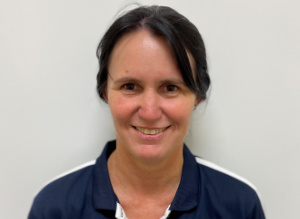 Katrina Donovan
Rockhampton Operations Manager
Katrina is a Rocky and formerly Chevron Laundry institution and her commitment to her team & customers never stops, just like her.
Jody Messenger
Group Customer Service Manager
It's all the small things together that makes a positive difference.  Jody has extensive Customer Service and Management experience and draws upon these to focus on delivering what our customer's need every day.  Attention to detail is key and Jody can help our current and prospective customers unlock the door.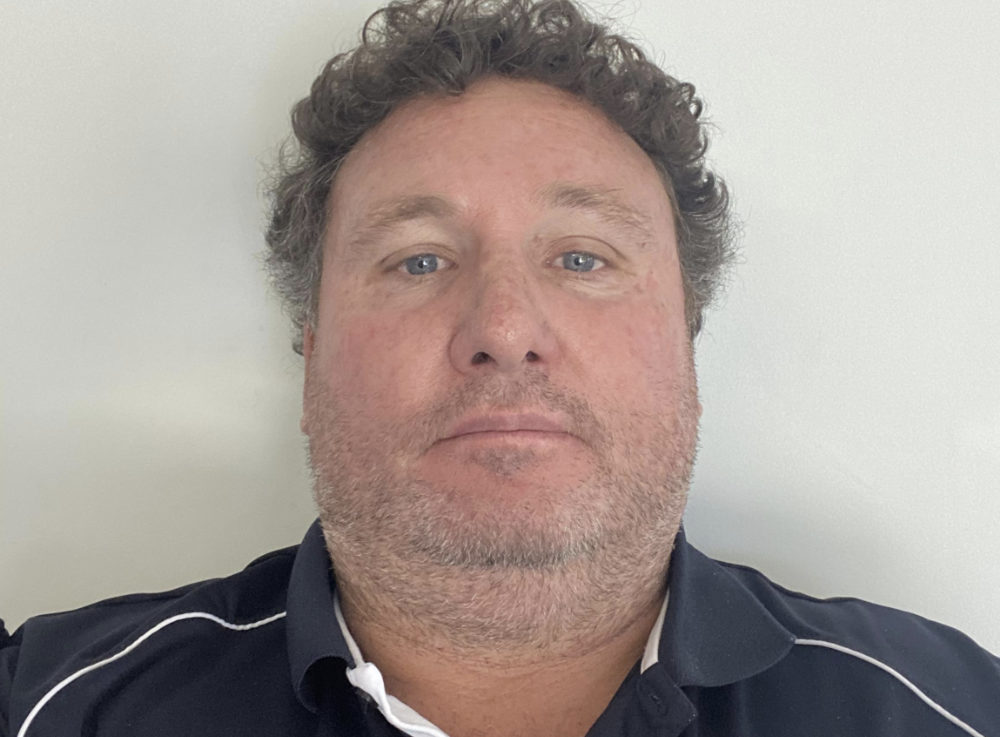 Reon Rodwell
Mackay Service Manager
Our Mackay customers have a dedicated and conscientious local resource to assist them day-to-day.  Harking back to his footy days, Reon tackles any issues front-on drawing on his many years of Distribution and Service experience.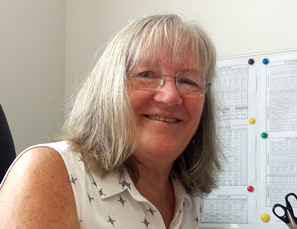 KERI-ANN WOOD
Sunshine Coast Customer Service Manager
Drawing on her background in motel management before starting with CLS on the Sunny Coast in 2010, Keri-Ann has a unique "both sides-of-fence" perspective on service delivery and how to put our customers first.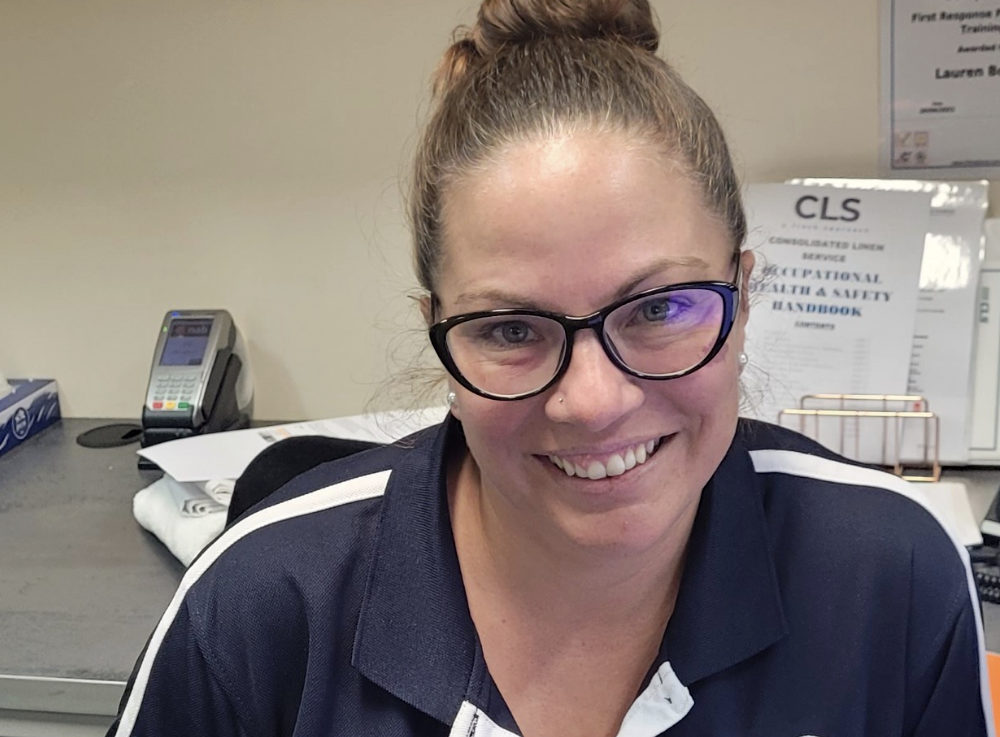 Lauren Board
Purchasing, Safety & Quality Manager
Calling Hervey Bay home, Lauren brings her broad knowledge from a number of industries and professions to focus on what's needed to make a laundry plant steam ahead, efficiently & safely.
Jennie Greenshields
Administration and Payroll
Jennie loves numbers and luckily for her, her job tosses up lots of them. Completing lots of tasks that go un-noticed, Jennie is a vital part of the team at HQ.
Please be advised that this website works best using the most up to date browsers e.g. Chrome, Safari or Firefox. Internet Explorer is not supported.